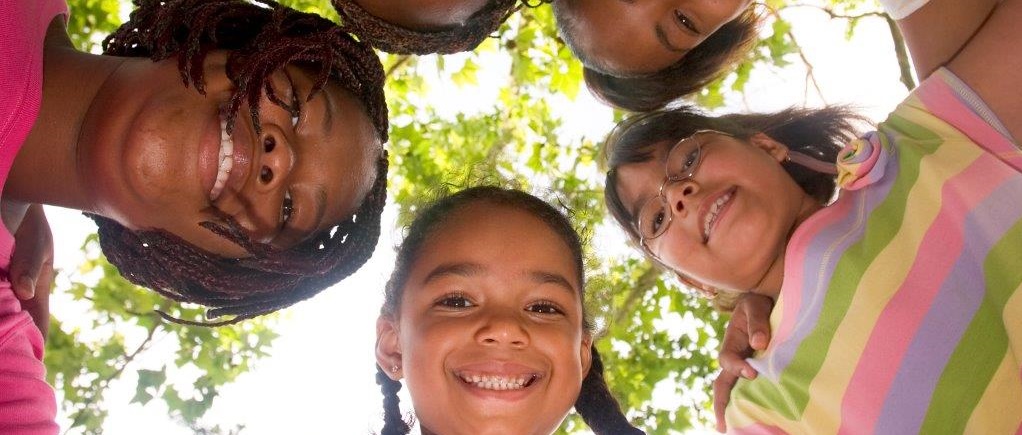 12th Circuit GAL Newsletter
Interview with our Assistant Director
Assistant Director of the 12th Circuit, Nina Sumilang, has provided the following information for the August, 2019 "Message from the Director." The editors of the newsletter submitted a series of focus questions to Nina and her responses to those questions will serve as the basis for the August 2019 "Simple for the Summer Edition" message.
Question 1. How do we measure the effectiveness of the services we deliver to our clients?
According to Nina, "The short answer is that we look at the outcomes of our cases in the areas of reunification, adoption, and permanent guardianship. In addition, to determine the effectiveness of our advocacy and involvement in the case, we determine how long the child remained in care before permanency was achieved. The Statewide GAL
Program also provides a monthly snapshot of GAL advocacy throughout the state. Visit their website (https://guardianadlitem.org/about-us/performance-advocacy-snapshot/) for additional information.
Question 2. How can GAL volunteers more effectively support the concept of "giving each parent the right to be a parent"?
Nina strongly urges VCAs to remain neutral! She emphasizes that, "VCAs must believe in and support the idea that there is always the possibility for individuals to make changes in their mindset and behavior and become better parents. In many of the reunification success stories we see, the bottom line was the feeling of support afforded the parent by everyone (VCA, CM, attorney, court, providers) involved in the case."
Question 3. What are the most common obstacles that prevent the effective delivery of services to those we serve?
"The short ugly answer," states Nina, "is money! Adequate funding is perhaps the biggest barrier because quality services more often than not are costly. In our specific area, the answer is somewhat different. According to Nina, "The better answer is availability of resources. For example, in DeSoto County, like many rural areas, there simply isn't the same access to services as there are in the larger cities like Tampa. In Manatee and Sarasota Counties, the availability of and access to quality services – for both parent and child – is limited across county lines. This ultimately impacts the family in the areas of education, transportation, placement, and medical/psychological services."
Question 4. Are there any new trends, approaches, or research-based interventions in the delivery of services to those we serve?
According to Nina, new trends for our clients include a trauma-informed care provider and the utilization of ACES (adverse childhood experiences) to assess the severity of childhood trauma. A new approach in early childhood court is the practice of incorporating trauma-informed care in our dependency cases in order to expedite permanency.
Concerning VCA activities, Nina stresses, "The most basic duty of a Guardian ad Litem Volunteer Child Advocate is to see – physically lay eyes on – the child in the current home each and every month. And, in the age of Optima and our virtual office, it is vitally important for VCAs to document their home visit notes and observations into the Optima case file in a timely manner. This accurate, detailed, and timely process of conducting and reporting monthly visits enables the Program to fulfill our duty and obligation to the children and the court."
Nina further noted, "We cannot be an effective advocate if we have no independent knowledge of the child's current status in the areas of current placement, school performance, and parent progress ... The CAM and CBIA rely upon the information gathered by the VCA from children, parents, caregivers, and providers in order to form legally supported recommendations. Unfortunately, when a visit is missed or a child does not have an assigned VCA, the quality of our representation is impacted."
In conclusion, our leadership would like VCAs to know that the number of children in out-of-home care continues to accelerate. At this time, there are nearly 165 children in the circuit without an assigned volunteer. So, if every current volunteer accepted just one additional case assignment, every child in care would have a VCA to advocate for them.
— Jay Steele
Welcome to Our New 12th Circuit Staff:
Glenn von Skal, Sarasota CAM
"Although I was born in New York, I spent the majority of my childhood, youth and young adult life in South America. I obtained my bachelors from FIU and my master's from Florida State. Shortly after graduating from College I travelled to Honduras to work for United Nations High Commissioner for Refugees and with the Peace Corps. When I returned to the US, I was hired by DCF as a child abuse investigator. More recently I took a position with "Children's Network" in Ft Myers as a field trainer and Kinship case manager specializing in home studies."
Olivia Cherry, Sarasota CAM
"I grew up in Pennsylvania and Virginia and attended college at Virginia Tech where I earned a Bachelor's Degree in Human Development with a concentration in Professional Helping Skills. Prior to joining the Guardian Ad Litem program, I have spent the last 4 years in child welfare as a case manager, independent living specialist and permanency round table coordinator. I have a passion to help where ever I can! When I'm not advocating for children, I'm an environmental and animal rights advocate. In my spare time, I enjoy kayaking, cooking, happy hours, playing guitar (albeit not well!) and most importantly spending time with my dachshund, Nixie. I'm very excited to join the Guardian ad Litem program and I am looking forward to working with you!"
1220 Sheltered Children
1031 Children with Volunteers
404 Certified Active Volunteers
0 New Volunteers July (no training)
14 YEARS
Bunny Montgomery
9 YEARS
Yvonne Zambrano
7 YEARS
Pamella French
Neshia McClendon
6 YEARS
Jean Hall
Melissa Howard
Leslie Pinckney
4 YEARS
Kathy Brackett
Ed Carthew
Kenneth Erickson
Amanda Giacalone
Victor Heinold
Lynda Layman
Lisa Moscarello
Nancy Sanders
3 YEARS
James Case
Robert Gauthier
Cathy Leetzow
Linda Melberth
Valerie Phillips
Maria Snider
3 YEARS - cont'd.
Jamie Snyder
Famke Thomas
Kathleen VandeRee
2 YEARS
Janis Boyd
Kenneth Boyd
Pathaline Byrd
Paul Cornett
Jesse Knapp
Nuwna Levy
Jennifer Lonero
George Lutz
Lori Lutz
Patricia MacAvoy
Judy Martin
Kay Zahn
1 YEAR
Barbara DeHart
Elizabeth James
Justin James
Carol Ligon-Boles
Sari Lindroos-Valimaki
Deborah Madey
Victor Rivera
Karen Smithman
In Memorium : GAL Alumni Ardith Tromley passed away on July 27th. She was with the Program for a total of nine years as a volunteer in Sarasota County.
2019 UPCOMING EVENTS
August 8 : How To Effectively Observe Young Children and Their Caregivers: Part 2 of 2
August 15 - 16: New GAL Volunteer Pre-Service Training
August 27 : Helping Families with Children in Out-of-Home Placement: Multi-disciplinary Community Services and Sexual Assault/Trauma Services
FOR MORE INFORMATION, go to our website!
_________________________________________
Is there a particular topic that interests you? Is there a question you would like the GAL staff to answer? Is there any information we can provide to you to help you become a more effective child advocate? Click here to send an email to our Newsletter Staff or send an email to jmsteele20@comcast.net, and we will do our best to respond to your concerns in our next newsletter.
Want to get a GAL shirt to wear during your official activites or just to promote the GAL program? Visit the website Shirt Order Form under Guardian Links (don't forget to use the password "guardians") or click here to see the different styles and colors available. You can fax or call your order in to the office numbers provided….
What are the Myths and Truths about a Learning Disability? —- Jay Steele
Are any of the children for whom you advocate receiving Special Education Services under The Individuals with Disabilities Education Act? If the answer to that question is yes, there's a good chance the child has been classified with a Specific Learning Disability, now more accurately know as a Learning Disorder. According to recent statistics, more than one third of all children who presently receive Special Education services have been diagnosed with a Learning Disorder. Furthermore, between 5% and 15% of all children in the USA have a Learning Disorder. That computes to approximately two million children and millions of adults who carry that diagnosis.
Despite all of the information available, there are still many myths about those diagnosed with Learning Disorders. Contrary to popular belief, those with learning disorders are just as smart (and sometimes smarter) than their peers. Also, a Learning Disorder is not correlated with low or high intelligence, autism, or an intellectual disability, a Learning Disorder is not associated with blindness or deafness, and a Learning Disorder is not associated with laziness. The truth is that these individuals have great difficulty learning in conventional school settings. And, the effects of having a Learning Disorder are often significant and can last a lifetime. An individual with a Learning Disorder will most likely have problems in learning subjects such as history, math, science and social studies and this disorder may impact everyday activities. Those individuals often feel lonely and socially isolated in school, and experience high levels of inattention.
So what is the truth about Learning Disorders? The gold standard for identifying individuals as having a Learning Disorder is found in the Individuals with Disabilities Education Act (IDEA, Sec. 300.8), the federal law that mandates Special Education services to individuals. According to IDEA, a Specific Learning Disorder is defined as "a disorder in one or more of the basic psychological processes involved in understanding or in using language, spoken or written, that may manifest itself in the imperfect ability to listen, think, speak, read, write, spell, or to do mathematical calculations, including conditions such as perceptual disabilities, brain injury, minimal brain dysfunction, dyslexia, and developmental aphasia. However, a Specific Learning Disorder "does not include learning problems that are primarily the result of visual, hearing, or motor disabilities, of intellectual disability, of emotional disturbance, or of environmental, cultural, or economic disadvantage."
Moreover, the individual's learning problems must have persisted for at least six months, and the individuals' affected academic skills must be substantially and quantifiably below those expected for their age and cause impairment in academic, occupational, or everyday activities. Furthermore, an individual with a Learning Disorder does not and cannot have an Intellectual Disability or an uncorrected auditory or visual acuity problem. Finally, an individual's disability cannot be as result of adverse conditions such as psychosocial adversity, lack of proficiency in the language of instruction, or inadequate instruction.
While Learning Disorders can range from mild to severe, many persons who have Learning Disorders are able to learn with accommodations, make significant academic gains, and become productive citizens. Not surprisingly, the key to managing a Learning Disorder is early intervention! Such noteworthy and accomplished people as Albert Einstein, Henry Winkler, Steven Spielberg, Tom Cruise, Richard Branson, and Mohammed Ali did not allow their learning deficits to stand in the way of their successes.
Sources
1. American Psychiatric Association Journal (2019), What is a Specific Learning Disorder
2. Children and Youth with Disabilities (2016), https://nces.ed.gov/programs/coe
3. https://www.psychiatry.org/patients-families/specific-learning-disorder/what-is-specific-learning-disorder (May 18, 2013)
4. Amanda Morin, Learning Disabilities Facts, Trends and Stats (June, 2019), https://www.understood.org/en/learning-attention-issues/getting-started/what-you-need-to-know
5. The Diagnostic and Statistical Manual of Mental Disorders
(May 18, 2013), American Psychiatric Association
6. The Individuals with Disabilities Education Act (IDEA), Sec. 300.8 (c) (10), (became federal law in 2004)
CGF NEWS
Attention all GAL volunteers working with students K-12 placed in relative or non-relative care!!!
The Children's Guardian Fund has opened the 2019 Back to School Clothing Assistance program. Funds can be requested on the Children's Guardian Fund website under GAL Requests using the "School Clothing" form.
These funds are to be used ONLY for students K-12 (no pre-school children) and ONLY for children placed in relative care or with non-relative caregivers** - AND who have an assigned GAL volunteer. Children in licensed foster care placements and group homes receive a 'back-to-school' clothing allowance from the SCC/Y, so please do not request funds for those students.
The per child amount available is:
Grades K-5 $200
Grades 6-8 $300
Grades 9-12 $400
If you are requesting for more than 1 child in the same placement, please list all children on one form - do not fill out separate forms. In order to ensure funds are spent on the intended use, checks will be issued and mailed to the assigned GAL only. Receipts will be required and can be submitted by mail or scanned electronically to: programs@childrensguardianfund.org
Request form: http://www.childrensguardianfund.org/school_clothing_assistance/