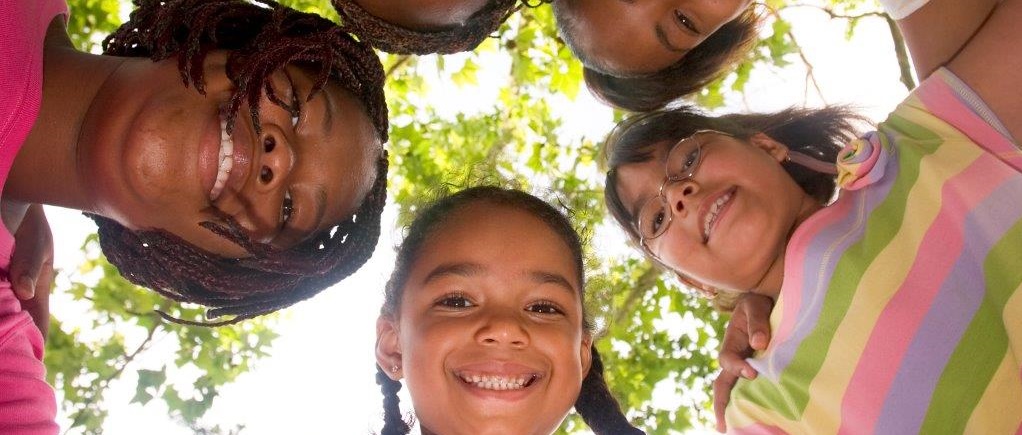 12th Circuit GAL Newsletter
Interview with
Our Director
The editors of the newsletter submitted a series of focus questions to the Director of the 12th Circuit, Toni LaTortue. Her responses to those questions will serve as the basis for the Director's message for the September 2019 GAL Newsletter.
1. How prevalent is the opioid crisis among the families and/or caregivers of the children that we serve?
The opioid crisis is still an issue and will continue to be a serious problem. However, from my perspective, it is not the major issue. As I see it, the major problems among the families for whom we advocate are mental health, domestic violence, and physical abuse.
2. Can you offer any solutions to the opioid crisis?
Aside from prayer and emotional support, an informed community approach to working with and addressing the needs of the families is most important in fighting this crisis.
3. What recommendations do you have to improve the criminal justice system?
Right now, our criminal justice system focuses on punishing offenders and isolating them from society. I believe we need a criminal justice system that focuses on rehabilitation, rather than punishment.
4. How can GAL volunteers more effectively support their clients?
That's an easy one to answer. First, I would like to thank all volunteers for their commitment and service to the community and then, encourage them to continue your heartfelt advocacy!
— Jay Steele
12th Circuit September Statistics
1143 Sheltered Children
965 Children with Volunteers
617 Certified GAL Volunteers
12 New Volunteers August
1 YEAR
Julie Chivleatto
Odhet Ortega
Kristin Hawkinberry
Lauren Smith
Francis Casey
Carol Lazzeri
Bonnie Dunbar
3 YEARS
Nancy Moe
Terry Moe
Dana Perisi
5 YEARS
Roger Evans
Tobi Webster
6 YEARS
Linda Daniel
7 YEARS
Colin Shaw
10 YEARS
Jan Oberman
Sally Vihlen
11 YEARS
Lynne Bowen
13 YEARS
Judie Neeley
16 YEARS
Mary Guyton
Jean Evoy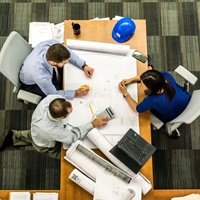 Recruitment Corner ….. Joel Hornes
Our 12th Circuit GAL program needs more interviewers to screen prospective GAL volunteers for the program. If you are interested, please contact our GAL Recruiter-Joel T. Hornes at (941)-716-7152 for more information.
2019 UPCOMING EVENTS
September 5: Meet and Greet Open House/Roundtable
September 12: Working Effectively with LGBTQ Youth and Families
September 19-20: New GAL Pre-Service Training
September 26: Understanding and Dealing With Biological Parents
October 3: Working With Incarcerated Parents of Children in Foster Care
FOR MORE INFORMATION, go to our website!
_________________________________________
James Miles, a 12th Circuit volunteer, contacted the newsletter staff with a specific request. James is asking that those who communicate with GAL volunteers, use the unabbreviated meaning of all acronyms to help to facilitate better communication and understanding. For example, the new acronym VCA (Volunteer Child Advocate) is now used to refer to Guardian Ad Litum Volunteers. In line with this request, the newsletter staff will provide the full meaning of all acronyms used in our monthly editions. And, as new acronyms are added to the 12th Circuit's master list, it is our intent to publish them in future newsletters. For all those who want to view the most recent list of acronyms, look on the Optima Website, click on GAL Resources, and then click on Guardian Links.
_________________________________________
Is there a particular topic that interests you? Is there a question you would like the GAL staff to answer? Is there any information we can provide to you to help you become a more effective child advocate? Click here to send an email to our Newsletter Staff or send an email to jmsteele20@comcast.net, and we will do our best to respond to your concerns in our next newsletter.
FEATURED ARTICLE
How to Begin to Change Behavior in Oppositional Children
by Jay Steele
Part One: Effective Parenting Skills
Over the past forty years, it has been my honor to work with thousands of children, teachers, school administrators, and parents. Some of the most common concerns or statements I have heard about children include the following: "Harry doesn't listen to me or follow directions very well, he's often disobedient, he talks back, and he is very defiant." Or, "Barbara is acting out in school and getting suspended for misbehavior." Or, "Randy seems to be isolated and moody?" Once presented with these familiar complaints, it now becomes the job of the therapist, psychologist, social worker, VCA, teacher, psychiatrist, school counselor, or mental health professional to help parents and caregivers better manage, and eventually help change, a child's maladaptive behavior patterns.
So, where might we begin? It is my firm belief that one of the best places to start changing maladaptive behavior patterns is with a thorough analysis of the client or caregiver's parenting skills. While volumes of research on this topic are available for your reading pleasure, you would be well advised to consider the writings of Haim Ginott, noted clinical psychologist, child therapist, parent educator, and author. Dr. Ginott pioneered techniques for both enabling parents to converse with their children and helping them to modify their maladaptive behaviors. His best selling classic, Between Parent and Child: The Bestselling Classic That Revolutionized Parent-Child Communication, stayed on the bestseller list for over a year and is still popular today.
As Dr. Ginott most eloquently stated, "What is the goal of parenting? It's to help a child grow up to be a decent human being, a person with compassion, commitment, and caring." Therefore, let me refer the reader to some of Dr. Ginott's more famous quotes. After reading the following list of quotes, you will be able to develop your own program of parenting skills.
Here are some famous Ginot quotations from his best selling book:
1. "I have come to the frightening conclusion that I am the decisive element. It is my personal approach that creates the climate ... I possess tremendous power to make life miserable or joyous. I can be a tool of torture or an instrument of inspiration, I can humiliate or humor, hurt or heal. In all situations, it is my response that decides whether a crisis is escalated or de-escalated, and whether a person is humanized or de-humanized. If we treat people as they are, we make them worse. If we treat people as they ought to be, we help them become what they are capable of becoming."

2. "If you want your children to improve, let them overhear the nice things you say about them to others."
3. "What do we say to a guest who forgets his or her umbrella? Do we run after them and say, "What is the matter with you? Every time you come to visit, you forget something. If it's not one thing it's another. Why can't you be like your sister? When she comes to visit, she knows how to behave. You're twelve years old! Will you never learn? I'm not a slave to pick up after you! I bet you'd forget your head if it weren't attached to your shoulders. That's not how we talk to a guest. We say, here's your umbrella, Alice, without adding the word scatterbrain. Parents need to learn to respond to their children as they do to guests."

4. "Parental criticism is unhelpful. It creates anger and resentment. Even worse, children who are regularly criticized learn to condemn themselves and others. They learn to doubt their own worth and to belittle the value of others. They learn to suspect people and to expect personal doom."

5. "Children become frustrated and resentful when they view their parents as not being interested in how they feel and in their point of view."

6. "Like a trained surgeon who is careful where he or she cuts, parents, too, need to become skilled in the use of words. Because words are like knives. They can inflict, if not physical, many painful emotional wounds."

7. "Empathy, a parent's ability to understand what a child is feeling, is an important and valuable ingredient of child rearing."

8. "In criticism, parents attack children's personality attributes and their character. In guidance, we state the problem and a possible solution. We say nothing to the child about himself or herself. "

9. "Young children have genuine difficulty in coping with their socially unacceptable impulses. … parents must be an ally in the child's struggle for control of such impulses. By setting limits, the parent offers help to the child. Besides stopping dangerous conduct, the limit also conveys a silent message: You don't have to be afraid of your impulses. I won't let you go too far. It is safe."

10. "Misbehavior and punishment are not opposites that cancel each other; on the contrary, they breed and reinforce each other. Punishment does not deter misconduct. It makes the offender more skillful in escaping detection. When children are punished they resolve to be more careful, not more obedient or responsible."

11. "Communication with children should be based on respect … it requires (a) that messages preserve the child's as well as the parent's self-respect; and (b) that statements of understanding precede statements of advice or instruction."

12. "A limit must be stated in a manner that is deliberately calculated to minimize resentment, and to save self-respect. The very process of limit setting, of saying "no," should convey authority, not insult. It should deal with a specific event, not with a developmental history."

13. "A limit should be so stated that it tells the child clearly (a) what constitutes unacceptable conduct; (b) what substitute will be accepted."

So, valued reader, take a sheet of paper, or create a file on your computer, and make your own 13 step parenting program based upon the aforementioned quotes of Haim Ginott. Then, pass these 13 parenting steps along to anyone who can benefit from these brilliant, humanistic, child-centered concepts! Part two of this article will appear in the October 2019 GAL Newsletter.

Sources
Ginott Haim G., (1965). Between Parent and Child: The Bestselling Classic That Revolutionized Parent-Child Communication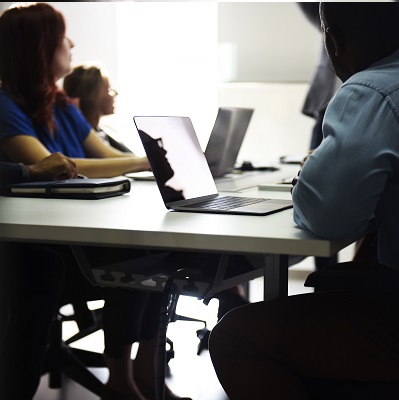 October 11, 2019 9:00 am - 12:00 pm
Event Location: State College of Florida Manatee-Sarasota, Library and Learning Center Community Room 3-146, 5840 26th Street West, Bradenton, FL 34207
Event Description: Connie ShingleDecker, Lauren Blenker and Katie Powers present An Overview of Current Issues Facing Our Children
Any Additional Event Information: Free but seating is limited so please register. Doors open at 8 AM for sign in and morning coffee. Registration begins on September 12, 2019. For more information and to sign up, click here.
Derrick Riggins left in early August to pursue law school in New Orleans. He loves the mission of the Guardian ad Litem Program and was very happy here. The things Derrick enjoyed most while being with the Program were his volunteers and working with the kids and their families. We wish Derrick much luck and hope to see him again in the future!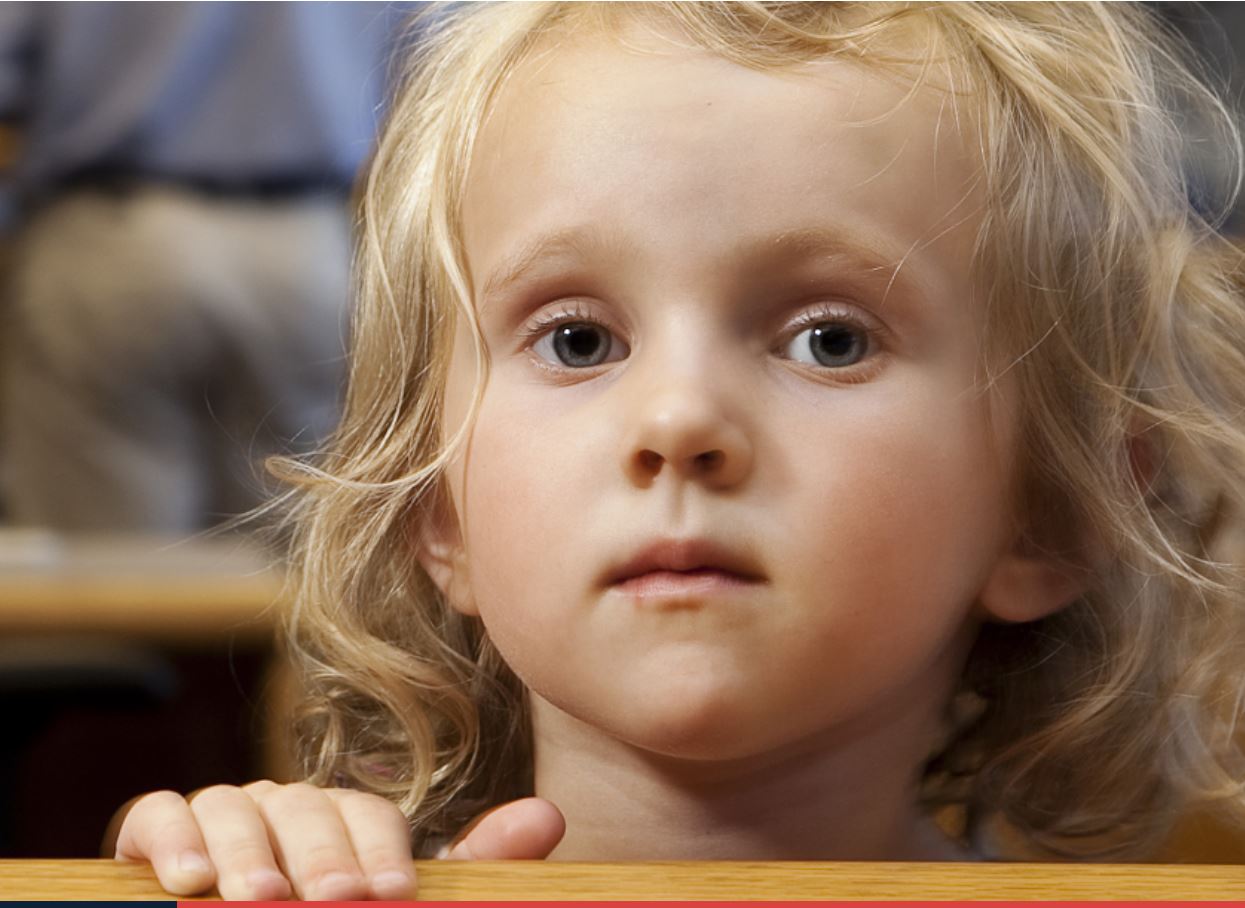 Thank you for entering School Clothing requests. You have clothed 267 children and counting. You can continue to make this request for children in the care of relative and non-relative caregivers through the end of this year 2019. Thank you to the many of you who have submitted your receipts, photos, and letters from the children! If you have not done so, we request that all receipts be scanned and emailed to: programs@childrensguardianfund.org or mailed to: PO Box 49722 Sarasota, FL 34230 by September 30th, 2019. As a 501c(3) non-profit organization we must account for all purchases. Thank you!
2 Free Beds Update:
Thank you to Manatee GAL Rosanne Megrath who identified an Aunt who has taken in her niece's
6 children. The children were thrilled to have 2 large beds arrive to their apartment. (See photo below)
Thank you to CAM Sheryl Gold who knew Zach's Movers (A USF Chemistry major) would be able to move
the beds from the Sarasota 11th floor donor to the Bradenton 2nd floor apartment in 2 thunderous rainstorms. Contact Zach cell phone 941/685-7807 with any of your moving needs.
Walmart Birthday Gift Card Updates:
Thank you to all of you who responded to the Birthday Gift Card Program Survey. 40% of you wanted an extra envelope included with your gift card and 60% of you did not. Please check the box "Envelope wanted" on the CGF website when placing your request if you would like the additional envelope.
2 IMPORTANT UPDATES:
1. Birthday Gift Cards will be processed on the 1st and the 15th of each month. Allow at least 2-3 weeks to arrive to your home.
2. You may and are encouraged to submit your Birthday Gift card request 2 months in advance.
For example, it is September you may order October and November birthday gift cards.