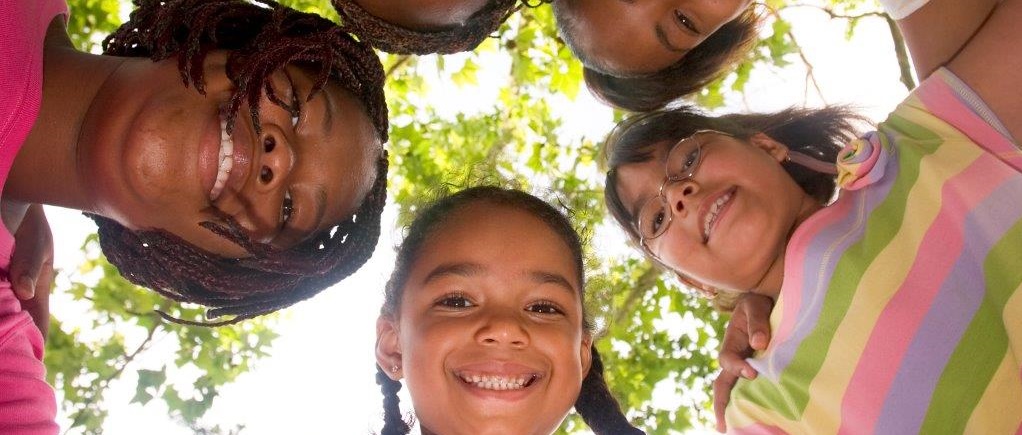 12th Circuit GAL Newsletter
Interview with
Our Director
Welcome back to all from what I hope was a restful and productive summer. I would like everyone to be aware of our unique 12th Circuit Mentoring Program. I am extremely proud that the 12th Circuit is one of the few circuits in the State of Florida with its own mentoring program. Under the leadership of Jennifer Smith, the mentoring program has 52 mentors, serves many volunteers and, is a model for the entire State of Florida. Jennifer recently completed an extensive survey of volunteers, CAMs, and mentors about the effectiveness of our mentoring program. The results of the survey will be disseminated to everyone shortly.
Colleagues, I am pleased to inform you that a community resource guide for VCAs (Volunteer Child Advocates) is in the process of being developed. This guide will serve as a vehicle for volunteers to ask questions and get needed answers and support. More details will follow.
The next VCA training program will begin next month and as of this writing, we have a class of 15 new volunteers! As part of the initial training, the entire group of volunteers will make a courtroom observation together. Participants in this "Core Observation" program will be sworn in by the presiding judge and will be able to get a first hand look at the proceedings and procedures of the Juvenile Court system that serves our sheltered children.
Please know that I understand the challenges volunteers experience in mastering the Optima system. While Optima procedures are an integral part of the training program, the proficient use of Optima requires time and additional support. All volunteers can get technical assistance concerning Optima problems and questions from their CAM.
I also understand the difficulty everyone experiences in mastering the many acronyms associated with our program. As new acronyms come into use, they are added to our master list found under Guardian Links in Optima. However, the sheer volume of new acronyms makes updating this list a significant challenge. Please contact your CAM with questions about acronyms.
Finally, there are several important changes that were recommended by the CAM team who are tasked with reviewing and "approving" VCA Contact Log entries. Please read Nina's comments in this newsletter under "Reminder" concerning the changes in how VCAs indicate the "Contact Log Type" and "Time" in their Optima Contact Logs entries. — Jay Steele
1232 Sheltered Children
1032 Children with Volunteers
398 Certified Active Volunteers
14 New Volunteers September
18 YEARS
Andrew Bean
14 YEARS
Patricia Singletary
13 YEARS
Wanda Cordell-Tondreau
Derek Noll
Lynn Ouellette
Linda Jentsch
Sandra Mullen
Sandra Rhodes
Carolyn Gilbert
Kathleen Rey
12 YEARS
Robert Merrill
Marylee Zerkel
11 YEARS
Monique Gutierrez
Marca Markwitz
Barbara Dittmann
Jack Reynolds
9 YEARS
Wendell Graham
8 YEARS
Carol Newby
Rachel Bailey
4 YEARS
Louise Machinist
Christine Hersberger
Beth Anderson
3 YEARS
Kathleen Ellis
Beverly Stautzenbach
Pamela Flanagan
Barry Wells
Teresa Ormiston
Lucille Smith
Theresa Konst
Scott Custer
2 YEARS
Debra Jones
Owen Murray
Sheri Bridges
Patrick McLain
Wendy Seeley
Virginia Winkler
Christopher Raetz
Amy Ritchie
Michael Yomtov
Mary Fiorini
Bridget Bristow
Sylvia Marnie
Catherine Druskin
Barbara McAleer
1 YEAR
Margaret Freeman
Danielle Bernier
Susan Shin-Harris
Rosemary Black
Shana Hamel
Ailsa Deitemeyer
2019 UPCOMING EVENTS
October 11: 2019 12th Circuit Guardian ad Litem Fall Mini Conference - Register here!
October 17: Childhood Depression
October 24 - 26: New GAL Pre-Service Training
October 29: Judge Teresa Dees - A Perspective from the Bench
FOR MORE INFORMATION, go to our website!
_________________________________________
Is there a particular topic that interests you? Is there a question you would like the GAL staff to answer? Is there any information we can provide to you to help you become a more effective child advocate? Click here to send an email to our Newsletter Staff or send an email to jmsteele20@comcast.net, and we will do our best to respond to your concerns in our next newsletter.
Featured Article
How to Change Behavior in Oppositional Children — Jay Steele
Part Two: More Effective Parenting Skills
In September's newsletter, we considered the writings of Haim Ginott, noted clinical psychologist, child therapist, educator, and author. Dr. Ginott pioneered techniques for conversing with children that are still taught today. His best selling classic, Between Parent and Child: The Bestselling Classic That Revolutionized Parent-Child Communication, stayed on the bestseller list for over a year and is still popular today. In addition to adopting and adapting Dr. Ginott's ideas on effective communication with children, I have developed my own parenting principles throughout my 52 years as a parent, therapist, teacher, psychologist, administrator, writer, public official, and independent researcher. The following ideas can serve as a "menu" for those who wish to improve their parenting and communication skills. I invite you to consider the use of those that may have some validity for you and to reject those ideas that are unsuitable.
1. When communicating with children, make sure that your responses are consistent and that your rules are consistently enforced. For example, if Johnny is supposed to be in bed by 10:30 PM on weekdays and 12:00 AM on weekends, be sure to lovingly and consistently enforce those time limits. While a very occasional renegotiation of rules is permitted for special occasions, if these time limits are consistently enforced, the desired behavior will follow. When the rules no longer work effectively, renegotiate them and develop a new set of guidelines.
2. When responding to a child's request, consider all possible and viable options, before saying, "No, you can't do that," or "No, that won't work." "No" should consistently and unequivocally mean "no." Be predictable! And, continue to respond to the same request consistently, unless or until circumstances change.
3. The best rules are negotiated, agreed upon rules between caregiver and child . . . Make the child a stakeholder.
4. Be sure you reinforce positive and desired behaviors. When Mary says, "Thank you," or 'Please," recognize her efforts with a kind word of appreciation or a smile. Your positive reinforcement will help facilitate a repetition of the desired behavior.
5. Establish cooperation between home and school so that there is a consistent set of expectations and responses in both environments. If you are trying to discourage Mary from her aggressive behaviors at home, there's a good chance that she is exhibiting those same behaviors in school. If both the parent and teacher are able agree on a common response if and when specific maladaptive behaviors occur (a 20 minute time-out, a required apology to the victim, and/or loss of certain privileges), the child is more likely to change his or her behavior in both environments. Keep the responses or punishments fair and apply them consistently both at home and at school.
6. Teach children to be problem solvers. Here's another real life situation that can lead to the development of problem solving skills. Suppose Mary comes home after school crying and very upset. Mary reports that she has had an argument with her best friend over a hurtful comment. After Mary has stopped crying, help her to think about and/or write down all the options she might possibly consider employing to resolve this conflict. Then, ask Mary to prioritize her items from her best option to the least effective option (A, B, C, D…). Finally, ask Mary to choose the best option. By involving your child in this process, you are teaching her an important life skill. Mary will hopefully understand that this is her problem! She will learn to take ownership of her own problems. And finally, she will learn how to solve her own problems. Then, ask Mary to choose the best course of action and test its effectiveness. Did her option work? Did you resolve the problem? If not, go to "option B." It's empowering for individuals to solve their own problems.
7. Be sure to provide an appropriate response to specific behavioral changes and accomplishments. Sometimes a simple "good job," or "I appreciate your efforts" is enough. Not everyone gets a trophy for doing the right thing or for simply playing by the rules. Don't overdo a good thing. Don't patronize your child. Make sure the reward fits the accomplishment.
In conclusion, good parenting skills are designed to foster independence, teach youngsters to solve problems and develop resiliency, and enable children to accept the consequences of their behavior. While good parenting skills take work, there is much to be gained for those who develop this valuable expertize.
Congratulations to our new GAL Volunteer Pre-Service Graduates!