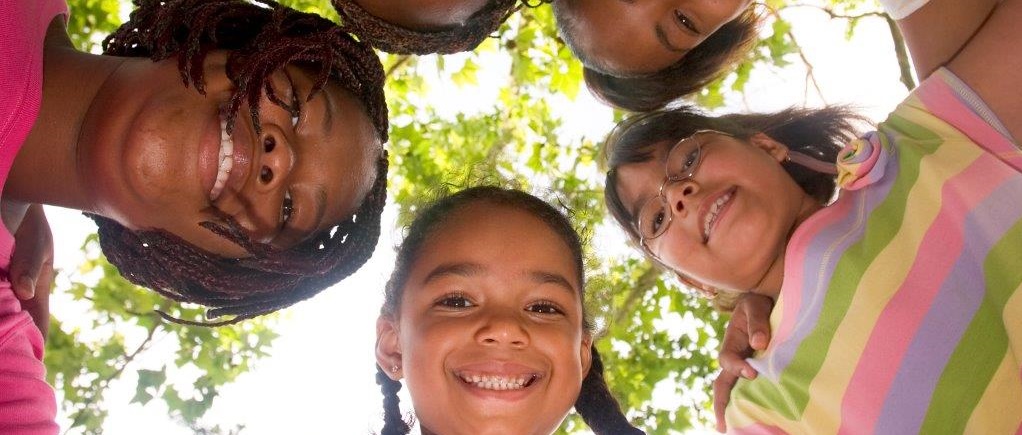 12th Circuit GAL Newsletter
Interview with
Our Director
In an interview on 5/8/19, Circuit Director Toni Latortue, took the opportunity to look at her own upbringing, analyze the present, and look forward into a complex future. Toni proudly recalled that she had excellent role models as a young child. Both her mother and father were very supportive of her getting an education. And, after high school, Toni attended USF and majored in Criminology. At USF, her major area of interest focused upon the effect that incarceration of a parent had on dependent children.
Toni's perspective about how GAL volunteers can better advocate for dependent children is constantly evolving. When asked if she had any message for GAL volunteers, she indicated that it is most important to "see the family from where it is" and then to determine "what the family's strengths are." Toni sees each family as an individual unit with needs that are completely different from other families. She cautions volunteers to remember, "Everyone doesn't fit into a cookie cutter" and believes that "giving each parent the right to be a parent" is of paramount importance.
Toni also stated that there are "many new families on our radar screen" because of the increasing use of opioids in our society. This epidemic has contributed to the significant increase in the prison population in America. In addition, Ms. Latortue believes that dependent children whose parents are incarcerated should "visit those parents to maintain that bond if possible." Recent research has proven this concept to be valid. In fact, research has shown that the "long-term negative effects of parental incarceration may be mitigated if the child receives support throughout the incarceration period and is afforded opportunities to maintain contact with the parent."1
To quote our Executive Director, Alan Abramowitz, "To ensure the Guardian ad Litem Program (GALP) is providing the best possible advocacy for children whose parents are incarcerated, it is essential that we make sure they are included in the case planning just as any other parent. It requires all of us to work together to address their unique permanency planning needs. The bill, "Engaging Incarcerated Parents" … addresses delays in permanency for children caused by failure to adequately involve incarcerated parents in their case plan".
— Jay Steele
1. https://www.prb.org/incarcerated-parents-and-childrens-health/
Did you miss the last inservice? Click here to watch the April Inservice "Independent Living Basics" , or click here to watch the May Inservice "Writing JR Reports Part II". You can also visit our website and go to GAL Resources->Video Library to view our collection of training sessions…… Don't forget to use the password "guardians" and log your hours in Optima!
Welcome to Our New 12th Circuit Staff: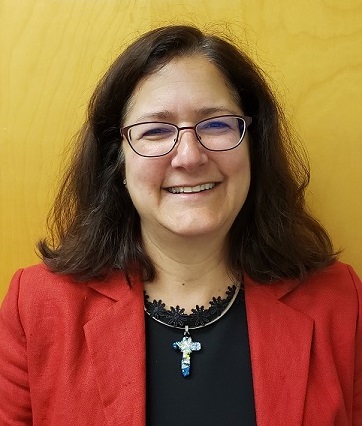 Carmen Rojas-Rafter - Sarasota Attorney
Carmen Rojas-Rafter, Esq. was born in Tampa Florida to Cuban parents and grew up on Longboat Key Florida. She went to school in Bradenton until moving away for college. She received her B.A. in English and a minor in International Studies from Florida International University in Miami, Florida. Prior to attending law school, Carmen worked as a paralegal in Miami for several years. She attended Mercer University's Walter F. George School of Law in Macon, Georgia and has been admitted to the Bars of Texas, Georgia and Florida.
Previous legal employment includes private practice in the areas of personal injury, medical malpractice, criminal defense, probate estates and trusts, and family law. A majority of her career has been dedicated to legal services and not-for-profit administration, such as Grievance Counsel for The State Bar of Georgia and Executive Director of The Hispanic National Bar Foundation and 2-1-1 Suncoast, Inc.
Carmen moved back to Florida about five years ago with her son and lives in Sarasota. After her experience as a pro bono Guardian in family law cases and her stint on the Board of CASA in Atlanta, she volunteered for Florida's Guardian Ad Litem Program in Manatee County. Carmen enjoys volunteering at church with the Kids Program, sailing, kayaking, gardening, and spending time with her family.
1221 Sheltered Children
1017 Children with Volunteers
397 Certified Active Volunteers
13 New Volunteers April/May
17 YEARS
Richard Shurack
15 YEARS
Hugo Santiago-Ramos
14 YEARS
Thomas Siegfried
13 YEARS
Nancy Kaltenbach
John "Jack" Obrien
Susan Keal
Paula Parsons Grubb
Clifton Phalen
12 YEARS
Carol Renquest
11 YEARS
Jeremy Carter
10 YEARS
Barbara Gibbons
Maria Marin-Diez
Kyle Quattlebaum
Marsha Quattlebaum
Patricia Rutherford
9 YEARS
Victoria Cooley
Cynthia Craig
Jane Rexinger
John Sakelaris
8 YEARS
Debbie Fallucca
7 YEARS
Amanda Jesse-Lombardi
Deborah Brown
Michael Jerde
Stephen Orcutt
Mallory Blank
Brian Clark
Deborah Clarke-Daniels
Stephanie Ogle
David Winter
Jeffrey Young
6 YEARS
Suzanne Kreis
Deborah Wendell
Loris Garland
Lisa Krebs-Knepp
5 YEARS
Lisa Gross
Paul (Gene) Schulze
Carrie Shaver
Doris Twohig
Helen Githens
Cean Cerny
Michael Nevinger
Sandra Pryor
Pamela Shakong
4 YEARS
Stephanie Dinkins
Ann Saunders
Peggie Harbaugh
Mark Lutsky
Nancy Roden
Hope Cross
3 YEARS
Elizabeth Clough
Peter Marro
William Ostan
3 YEARS - continued
Jeanette Sherrill
Patty Stecher
Barbara Coolahan
Michael Eddy
Karen Guttridge
Margaret Higgins
Bob Hunter
Allean Lovett
Loretta Luhman
Ira Reiter
Nicole Witton
Elizabeth Brault
Alice Ludwig
Wanda Masengale
George Smith
Jay Steele
Julie Wells
2 YEARS
Megan Armstrong
Denise Ciferno
Melinda Downes
Alyson King
Andre Sampson
Mary Biggs
Erin Bodie
Bonnie Brown
Kevin Ciferno
Kayla Deriso
Therese Nappier
Laurence Proffitt
Danielle Whitley
Ericka Anderson
Susan Dana
Sharon Doerner
Betty Ewing
Trisha Hartzell
Debra Miles
James Miles
Elizabeth Roth
1 YEAR
Stefani Doncheva
Megan Keilson
Donna Popowski
Olivia Roth
Nina Schmidt
Anthony Vasile
Carol Bello
Douglas Bork
Suzanne Kelly
Timothy Kelly
Madylynne Koelling-Franqui
Carolyn (Renee) Miller
Christine Vander Weerdt
Joshua Burns
Cynthia Calvert
Garen Cartabiano
Gail Guest
George Hoza
Linda Hoza
Linda Mazzaferro
Patricia Molineaux
Jessica Neish
Bradley Rogers
Ronald Shapiro
Carolina Sitrin
LaVern Wiley
2019 UPCOMING EVENTS
Sex, Lies, and Media June 6, 2019
New GAL Pre-Service Training June 20-21, 2019
Writing JR Reports June 10, 2019
The ABC's of Trauma-Informed Service June 25, 2019
FOR MORE INFORMATION, go to our website!
Is there a particular topic that interests you? Is there a question you would like the GAL staff to answer? Is there any information we can provide to you to help you become a more effective child advocate? Click here to send an email to our Newsletter Staff or send an email to jmsteele20@comcast.net, and we will do our best to respond to your concerns in our next newsletter.
Congratulations to our new GAL Volunteer Pre-Service Graduates!
HOW TO COMMUNICATE MORE EFFECTIVELY WITH CHILDREN By Jay M. Steele
As Guardians ad Litum, one of our major tasks is to obtain important information directly from the children for whom we advocate. Is the child happy and thriving in their present placement? Does the child want to remain in their present placement? This undertaking can be a challenging, even daunting task! However, help is on the way. Communication researchers tell us to remember the following principles when attempting to converse directly with children.
1. Experts indicate that we should "Be sure turn off all electronic devices"2 and TVs.
2. Once you are face to face with a child, "make eye contact so that you know your child is attending to you. Younger children may not always make direct eye contact for very long…this is OK! Just making that quick connection is important."
3. When interacting with and especially, speaking with children, make sure you are at eye level with them. Professionals indicate that "Being on the same physical level as the child can help them feel safer, more in control, and more connected to you. Being on eye level communicates to a child that you are there for them and really paying attention to them." Be sure to establish a connection with the child before asking any important questions. Items 4 to 8 on this list are designed to help you establish rapport and make that important connection.
4. Ask about the child's day, likes and dislikes, and peer relationships.
5. Ask about the child's hobbies and activities.
6. Researchers indicate that "Preschoolers often want to talk to themselves when playing and working on tasks such as puzzles or art activities."1 Encourage the child's efforts at communication while engaged in these activities. If necessary, bring a game, puzzle, or art activity with you in order to engage directly with the child.
7. The research tells us that, "Younger children love to hear and to tell stories."1 Guardians ad Litum should encourage children and parents to share their family stories.
8. Encourage adolescents to talk in-depth about themselves and about their relationships with others using questions that focus on these topics. Once you have established rapport, ask the child to respond to any questions you need answered.
9. Periodically, rephrase and repeat what the child says.
10. And, most important, "hold your tongue,"2 listen, and suppress the urge to interrupt the child.
So colleagues, if we keep some of these basic communication principles in mind, we can help children to respond willingly and honestly to our questions without feeling embarrassed, uncomfortable, or unsafe!
Sources
1. Communicating Effectively With Children, Sarah Traub, Regional Specialist, Human Development and Family Science, https://extension2.missouri.edu/gh6123
2. How to Communicate Effectively With Children, Co-authored by Paul Chernyak, LPC
3. Get Down at His/Her Level and Make Eye Contact, playingwithwords365.com
Goodbye and Good Luck to Sara Mosher
The staff members and volunteers of the Guardian ad Litem Florida 12th Circuit would like to extend our best wishes to Sara Mosher on her upcoming retirement from the GAL Team. Sara will begin a new phase of her life after serving for more than three years as a CAM in the Sarasota Office. Many thanks to Sara for your dedication to your volunteers and our children over the past three years. Fortunately, Sara will continue her advocacy as a Volunteer Child Advocate after brief, well-deserved break from dependency.
SCC 3rd Annual Teen Summit
June 21, 2019, 9:00 a.m. - 3:00 p.m.
The Teen Summit is to engage, empower and educate youth in foster care on topics relating to community resources, college preparation, and the power of advocacy as well as knowing their rights. This is the 3rd year and presenters include USF, Healthy Teen Educators, Jason Morin (former foster care youth) and our Manatee Teen Advisory Council.
Encourage the youth of Desoto, Manatee and Sarasota counties to participate in the SCC's annual Teen Summit.
Open to teens, ages 13-21!
For more information and to register your teen; contact:
Dietra Barfield
Phone: 941.721.7670 x 206
Email: dbarfield@sarasotaymca.org
"I am for The Child Academy" celebrates a Milestone Year Anniversary
The "I Am for The Child Academy" is celebrating a milestone anniversary this month! One year ago, Alan F. Abramowitz, Executive Director of the Statewide Guardian ad Litem Program, created The Academy. The Academy provides 43 independent study programs for child advocates. Its offerings include such courses as "Writing a Judicial Review Report, "Dynamics of Child Sexual Abuse", and "Psychotropic Medication." These programs are an excellent and efficient way for staff and volunteers to earn continuing education credits at home. Join the thousands of child advocates who have created an account in the Academy. All you have to do is simply follow this link: https://florida-guardian-ad-litem-program.thinkific.com/users/sign_in.
— Jay Steele
LEGAL CORNER — Paula Adams, Supervising Attorney