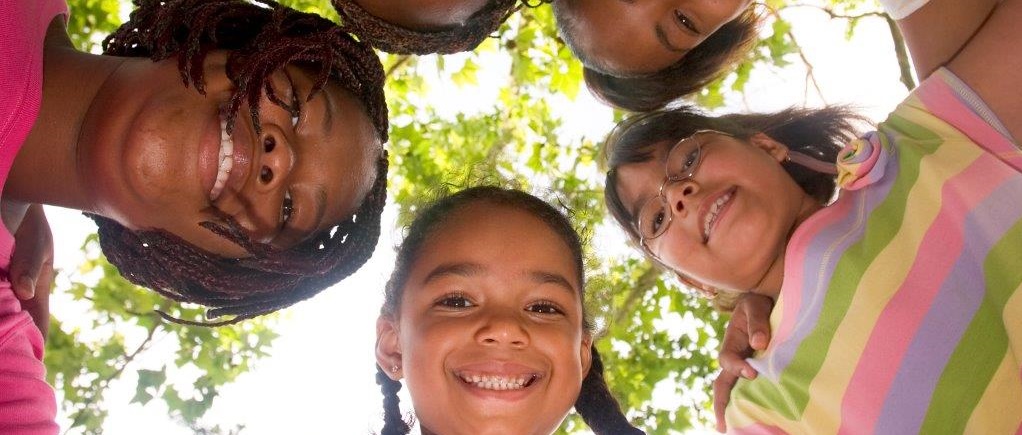 12th Circuit GAL Newsletter
Message from Our Director
April is Child Abuse Prevention Month. I would like to just say thank you to each and every one of you. We may not have been able to prevent the abuse that brought the children into dependency, but together, we all make a HUGE difference in the outcome! Thank you for your patience, thank you for caring, thank you for giving your time to do hard work. Thank you for helping children reach home through your heartfelt advocacy.
We also remember two volunteers who are no longer with us - in memory of:
Kay Tracy – 10 + years
Rose Ryan – 15 years
Toni
Did you miss the last inservice? You can watch past inservice recordings and log as training hours in Optima! We have a library of past inservice recordings you can watch: Just click here …… Don't forget to use the password "guardians" and log your hours in Optima!
Welcome to Our New 12th Circuit Staff:
Sarasota CAM. I once read a quote that said "We worry about what a child will become tomorrow, yet we forget that he is someone today." Having the opportunity to work for GAL is a way for me to make sure that I remember that every child we come into contact with matters. I am a graduate of Florida A&M University as well as Florida State University with my Master's in Social Work.
Before coming to Sarasota, I spent the past 8 years working in Washington D.C., on the Senate Finance Committee for two years working on child welfare policy. After leaving Capitol Hill I went on to work for a residential group for four years called Youth For Tomorrow (YFT), started by former Washington Redskins Coach Joe Gibbs. My role at YFT was the Director of Community and Government Relations. After leaving YFT I would take a job in Baltimore, Maryland for the Department of Health and Human Services, as the Statewide Independent Living Coordinator. Child welfare policy is my area of passion and giving a voice to the voiceless is my mission. I am so excited to have the opportunity to be a part of this wonderful team and organization and look forward to working together to make a difference in the lives of the youth and families we serve.
HR/Budget Liaison
Laura has worked for 10 years in Circuit 12. She started with the Office of the Attorney General doing work in dependency, then worked 7 years with the State court systems. Laura has been married for 31 years, has 4 children and 2 grandchildren with one on the way! She and her husband love to cruise each year.
Laura is jovial and witty and is happy to join the 12th Circuit GAL family.
Child's Best Interest Attorney
Matthew graduated from the Maurer School of Law at Indiana University Bloomington, but it was referred to more simply as the Indiana University School of Law when he attended. He joined the Florida Bar in 2008 and has enjoyed a career path which wandered from private practice with a solo practitioner in criminal defense and immigration through banking and compliance work focusing on the Bank Secrecy Act and Anti-Money Laundering. Matthew was a volunteer Guardian ad Litem with the Program in Osceola County. He has been known to write bad poetry (he won the Bain-Swigget prize at Purdue University's Literary Awards in 2002), has jumped out of a perfectly good plane, and has been hit with more bamboo swords than he would care to admit.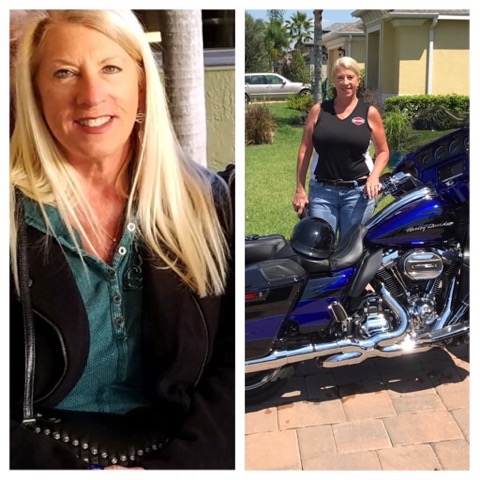 Volunteer Liaison
My name is Julie Wells. I am married to my best friend, Ben. I'm mom to Jennifer, Chanc, Lee and Brooke and Nana to Anthony, Kylee, CJ, Dawson and Dax.
I owned my own business for 19 years in Jacksonville Beach before retiring and moving to Sarasota.
My family and I are members of Harvest United Methodist Church where I am a Communion Server and volunteer on the HUB committee every other Monday.
I have been a Guardian ad Litem for 3 years and I am thrilled to be able to return to the workforce with an organization that means so much to me.
In my spare time, I love to travel and ride my Harley!
Manatee Case Coordinator
I have a bachelor's degree from the University of Central Florida in Psychology. My previous work experience includes working as a Case Manager for the Children's Advocacy Center, Family Law Case Manager with the 20th Judicial Circuit Court and as a Victim Witness Counselor with the State Attorney's Office in the sex crimes division. I have a total of 13 years in the social work/case management industry and I am very passionate about making a difference and working with a great team of people. I have only lived in the Sarasota area for approximately 2 weeks and I am very lucky to have been offered a position with the GAL program because everyone here has been amazing and made me feel like part of the team.
1202 Sheltered Children
1040 Children with Volunteers
406 Certified Active Volunteers
46 New Volunteers Jan/Feb/March
HELP NEEDED!!!
Would you like to help with media projects such as preparing newsletter articles or recording In-Service trainings? No experience required. Preparing articles would require making contact with a source, collecting information, and writing a paragraph or two about a current topic. Recording in-service trainings are simple – we use old smartphones and a tripod to record. If interested please email Beth Anderson!
OPPORTUNITY: GAL Volunteer Case Teams
There has been some interest in teaming up and sharing cases. REASONS TO CONSIDER TEAM VOLUNTEERING:
Teaming up with someone with more experience, Feeling more comfortable when doing home visits in uncomfortable situations.
Possibly a better chance of connecting with the child. Ability to cover each other's cases when traveling or unavailable.
Reducing your CAM's load when you are unavailable. Better accessibility to the children and families.
Someone to share concerns and ideas with in order to better resolve problems. Keeping involved even when you have low or no caseloads.
The more eyes, thoughts and perspectives only help to enhance the experience for both you and the child. You could be paired with someone or you could choose to bring someone into the program that you connect with.
If this is something that interests you, please contact Chris Raetz.
18 YEARS
Engle Charlotte
Elliot Goodman
17 YEARS
Maskin Kathleen
16 YEARS
Kettring Gary
15 YEARS
Hitchcock Virginia
Hunt Richard
Ryan Rose
14 YEARS
Miller Candice
13 YEARS
Dunlop Milessa
Kolarik Dennis
12 YEARS
Erickson Anne
Morin Alex
11 YEARS
Smalkoski Richard
Walcheski Patricia
Wallace Jan
Griggs Hazel
Dixon Tawana
10 YEARS
Nunez Alfredo
Renquest Richard
Armstrong Cynthia
Clarke Timothy
9 YEARS
Mather Richard
McGowan Robert
Coucke Don
Frankel Joan
8 YEARS
Candlish Jasmine
Holloway Joy
7 YEARS
Twohig Frank "Tim"
Roe William
Cole-Roe Elizabeth "Betsy"
Clark Catherine
Burrows Laura
Davenport Charles
George Claudia
Kouogh Leona
Martin Richard
Michalson Gordon "Mike"
Proctor Rebecca
Schultz Thomas
Sharp Ian
Tedesco Timothy
Finkel Millicent "Millie"
6 YEARS
Johnson Karen
Mathews William (Sarge)
Sharff Mark
Stewart Heather
Walker Stephen
Woelfel Jerry
Dominguez Kathleen
5 YEARS
Eley Cynthia
Sirkin Sherrie
Norden Peter
Albrecht Nancy
2019 UPCOMING EVENTS
Specialized Advocacy Training in Sex Trafficking – April 11, 2019
Basics of the Independent Living Program – April 23
New GAL Pre-Service Training – April 25-26
Judicial Review Report Writing – May 6
New GAL Pre-Service Training – May 16-18
Education Surrogate Training – May 20
Issues Related to Foster Parents and Foster Care Licensing – May 23
Sex, Lies, and Media – June 6
Judicial Review Report Writing – June 10
New GAL Pre-Service Training – June 20-21
FOR MORE INFORMATION, go to our website!
Congratulations to our new GAL Volunteer Pre-Service Graduates!